Often times people are confused on the CBD product that is good for them and reason behind their choice of selecting a particular CBD product. Some people do not know why people prefer to buy full spectrum cbd oil while other prefer CBD isolates. Is the therapeutic benefits of full spectrum cbd oil more effective compared to isolate product. To answer these questions, we will look at the meaning of full spectrum CBD and isolate CBD component.
First of all, what is full spectrum cannabidiol oil?
Full spectrum hemp oil according to echoconnection.org refers to when the pure oil extracted from hemp contains all the same cannabinoids and compounds as originally found in the hemp plant. This is unlike the isolated or synthetic cannabinoids, full spectrum hemp oil contain richly abundant cannabinoids, essential vitamins and minerals, essential oils, terpenes, flavonoids and proteins.
In my previous posts, I did discuss the therapeutic effects of cannabinoids and the terpenes. For additional information on the therapeutic benefits of Cannabinoids please check out this wonderful and very informative write up here.
Research has found that CBD products have many health benefits such as in pain control, anxiety, tremor, arthritis, seizure cancer management etc. The challenge now is when buying CBD product for the various ailments, which product should we buy? Should we buy the full spectrum CBD or isolate product?
To make this decision, it is very important for us to understand the difference between Full Spectrum CBD and Isolate CBD. Full Spectrum as already mentioned contain more than one component of the CBD products. Some of the components of CBD ( cannabinoids) are cannabidiol CBD, cannabichromene CBC, cannabigerol CBG, tetrahydrocannabinol THC, cannabinol CBN, cannabidiolic acid CBDa, etc.
Isolate means that each of the components are distilled out and separated from mixture while full spectrum means that the extract product contain as many of the components as the solvent is able to extract from the hemp plant.
From research we know that some of the components not only provide health benefits but also has agonistic and synergistic effect thereby potentiating the action of other components. Therefore isolate CBD may not achieve this on its own.
Cannabidiol is the most abundant cannabinoid in hemp plant. It makes over 90% of the cannabinoid content in full spectrum hemp oil. The abundance nature of CBD is due to high content of CBDa which converts to CBD upon heating(decarboxylation process).
Hence, full spectrum CBD oil contain cannabidiol, cannabigerol, tetrahydrocannabinol (less then 0.3% content), cannabinol, cannabichromene, terpenes, vitamins and minerals etc. All these work together to produce the entourage effect thereby enhancing the therapeutic effect of the cannabinoids.
Full spectrum CBD product because it contains more than one chemical compound may increase the chances of drug interaction and side effect which may not be present with isolate compound.
The rule of the thumb will be to know exactly what you are using the product for, discuss with your health care provider and get more information from the manufacturers.
My recommendations for full spectrum CBD products.
Endoca Raw Hemp Oil is full spectrum  though not based in the US, it is based in EU but has quality full spectrum product. It is organic, GMP certified and produced under pharmaceutical control according to company website. Their third party lab tests were current and easy to find and they have so many educational posts that will provide the knowledge and opportunity for informed decision making. I have used their product and will buy it again.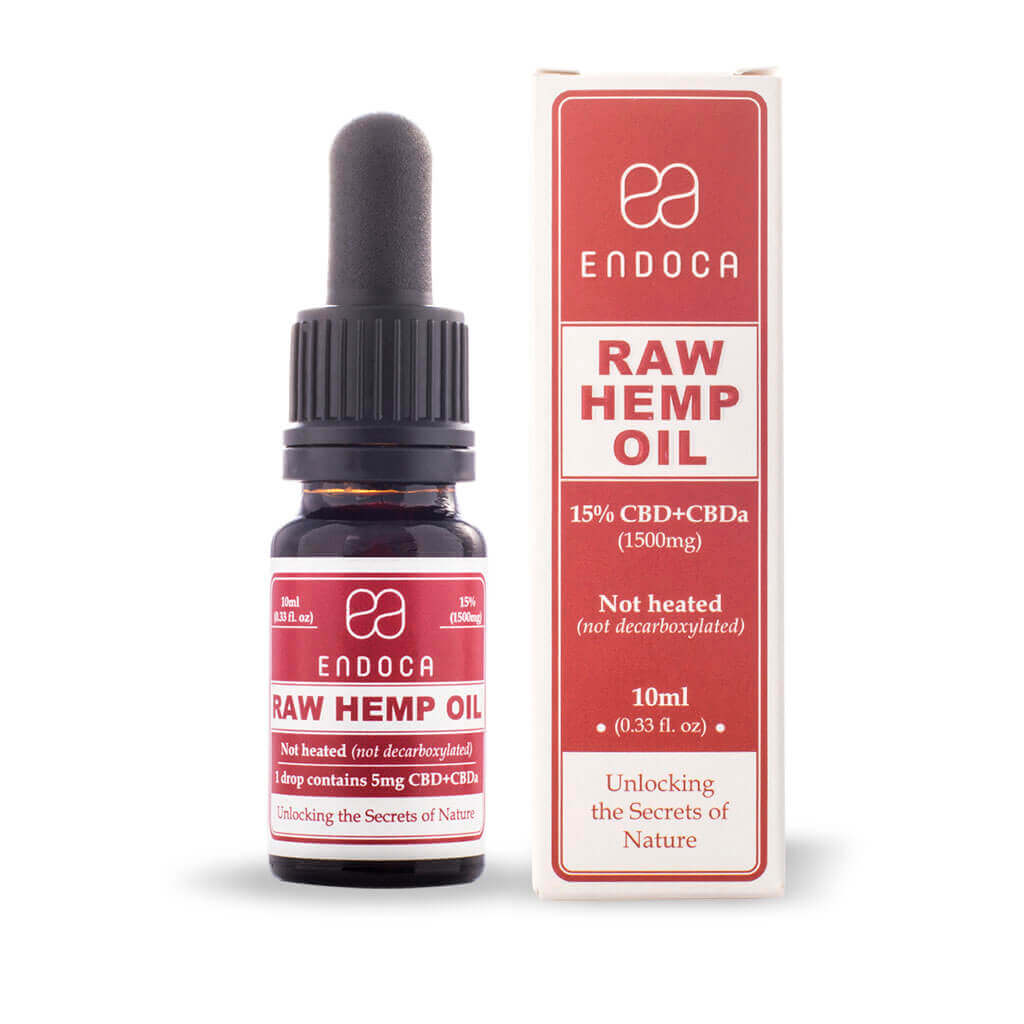 Another one of my recommendations is CBDistillery full spectrum CBD products are grown in the US (Colorado) and has great ratings and reviews. It has so many products for human consumption and for pets at various concentrations of CBD.  The team seems to be well organized for business and has lots of information on product marketing and sales.
I was a bit disappointed when I check the site for third party test result and could not easily locate it in the website. I was able to find tests that are not current on the sitemap location.
CBDistillery is quality product judging from reviews and testimonials, they have great team and I believe they can and should look into updating their third party test results with results that look real and original instead of  what they have so far and provide current test results that will justify the quality of the products they have. I actually went to their blog site and located something I am sure you would love to add to your knowledge about full spectrum, broad spectrum and isolate CBD products here.
CTFO is another product grown here in the US and has variety, quality with 60 days money back guaranteed  which is far more than what I see with other products.  The have great website with lots of educational information.  CTFO has full spectrum as well as isolate CBD products to choose from.
They offer CBD products for all kinds of ailments as well as health maintenance, skin care products as well as great products for your pets. We all know that even cats and dogs suffer from pain of arthritis, anxiety and neurological problems and also require health maintenance for longer happier life.
If you are interested in work from home business CTFO CBD products is for you to join and start your business.
CTFO CBD product company has great business recruitment strategy and offers work from home business opportunities to individuals who are interested in leveraging the world of internet to a great advantage. Join the team and earn commission on sales and referrals from  CTFO CBD Hemp oil