Disclaimer: the aim and goal of this post is not to encourage anyone to start thinking about buying recreational marijuana. This post is in no way promoting marijuana use as recreational or street drug but to encourage more research into all the claims of the medical and health benefits of CBD Oil which is extracted from hemp or marijuana plant. Before you try to purchase CBD oil for all the acclaimed benefits please check with your local authority and ensure it is permitted for use in year area. Do not fail to provide feedback on the product which will help to provide proof or debug the claims. I am using it for anxiety and depression and that is why from time to time I go back to check what is the latest news in that area. I have used it for over a month now and I am doing well.
Cannabidiol are one of the chemical compounds derived from the hemp or marijuana plant. They are naturally occurring and could be extracted either from the seeds of the plant or from the stalk, leaves or buds of the plants. The type of CBD Oil depends on the brand, method/process of extraction and additives.
CBD oil without the highs (THC) are legal and could be from the hemp or marijuana plant. Hemp plants grown with higher level of THC, the psychoactive compound is called the marijuana and are illegal in some countries and some states of the US because of the high level of Tetrahydrocannabinol.
Raw Hemp Oil as one of the brands of CBD oil
Raw hemp oil contain about 0.3% of THC. Endoca products are one of the many brands of Hemp/CBD oils sold today through the internet for their claimed therapeutic and medicinal benefits.
Endoca products are derived from hemp plants. Cannabidiol compounds are one of the over 100 molecular compounds contained in hemp plant (cannabis).
Hemp is a strain of cannabis that contain THC, the psychoactive substance that causes highs in recreational drugs. CBD oil from hemp plant contain some amount of THC as much as 0.3%  at most to be legal. Hemp oil refers to any oil extracted from the hemp plant.
The hemp or marijuana plant contain other essential elements such as vitamins, minerals, flavonoids, fatty acids and other non-psychoactive compounds. Hemp contain high level of CBD and is mainly produced for its industrial use while marijuana is produced essentially for its commercial (medical) and recreational use. Marijuana plant has higher THC than hemp plant
Health and medical Benefits
Be it CBD oil from hemp or marijuana, stalk, leaves, seeds or the buds, CBD Oil is making history with the many claims that it has medicinal and health promoting effects such as anti inflammatory properties, could manage anxiety and depression, seizure etc. Some of these health benefits were discussed in my previous posts
wealthysite,org/cbd oil:facts and myths. 
wealthysite.org/cbd oil facts and myths
CBD Oil Review: what is in it for you and your health
THE CANNABIDIOLS, go here to read more about product quality and benefits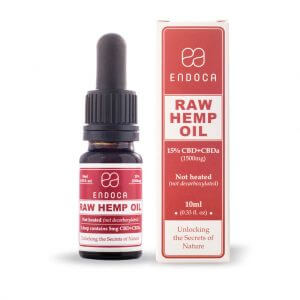 High CBD + CBDa concentration (15% of the bottle)
Made with 100% organic hemp
Vegan, gluten free, non-GMO
Drop doser included
RAW Hemp Oil Drops 1500mg
5mg CBD+CBDa per drop
Easily Absorbed
Best product to find your sweet spot
$ 129
(ex. tax)
To explore more click
here



Hemp Oil Drops 1500mg CBD (Cannabidiol) (15%)

5mg CBD per drop
Easily Absorbed
Very easy to dose




RAW Hemp Oil Drops 300mg CBD + CBDa (3%)

1mg CBD+CBDa per drop
Easily Absorbed
Best product for easy up-titration




Hemp Oil Drops 300mg CBD (Cannabidiol) (3%)

1mg CBD per drop
Easily Absorbed
Best product for those new to CBD  $31 (ex tax)
Click here for more information
Reviews by 2,460 people with ratings as follows
Filter by:              Rating
Excellent.             79%
Great                     11%
Average                    4%
Poor                           2%
Bad                           4%
The CBD oil here has a dropper which makes it easy to use and to avoid overdose.
How are they extracted
Methods of extraction varies but most common and safest methods are carbon 1x oxide based extraction and Oil based extraction.
CO2 based extraction is done using CO2 under pressure. It produces the finest and purest compound of CBD Oil.
Oil-based is done by soaking the hemp plant in carrier oil. To read more about CBD and extraction process go to Project CBD.org